About the Artist
Born in Dersingham North Norfolk in 1958 I started watercolour painting during 2000 after a need to occupy my spare time with the desire to 'learn something'.
I have always been required to sketch as part of my long career in construction management in order to convey my design wishes and instructions so that people can 'see' what is required.
I am drawn to watercolours as they hold a freshness and fascination of the unknown but now I mainly paint in oils, I believe oils have a wonderful ability to allow fantastic detail and photorealistic artwork that I now like to create.
My preferred subjects are buildings, boats and still life. I sometimes have to force myself to break away from my working environment to paint the wonderful landscapes and coastline in my local area and beyond.
I am fortunate to live on the north Norfolk coast where much of my seascape and landscape work is derived from.
Since 2005 I have undertaken many commissions, from buildings to Tottenham Hotspur football ground, from churches to watercraft, the challenge is always welcomed. My onetime small hobby is now a major part of my life with regular open studios and exhibitions.
I have been selling my artwork for many years and feel fortunate to have several collectors both in the UK and more recently worldwide.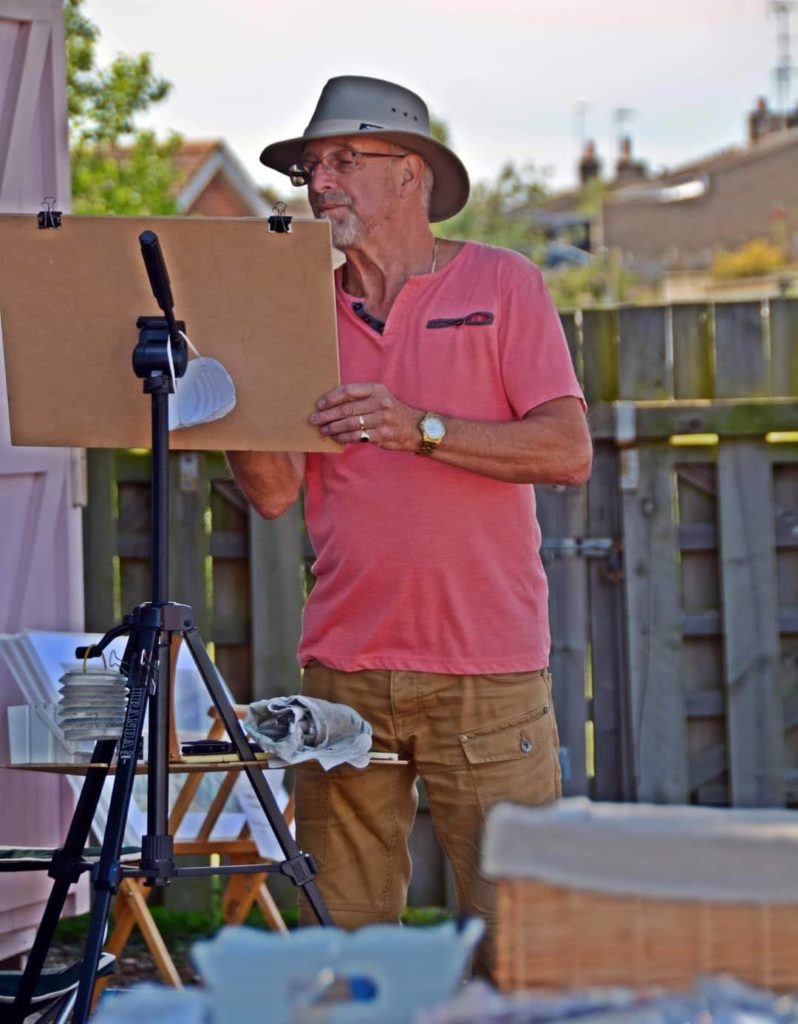 At a recent art show a lady said;
"I really wish I could paint"
I replied:
"It is simply a case of putting the right colour in the right place, however, you have to expect years of getting it wrong"